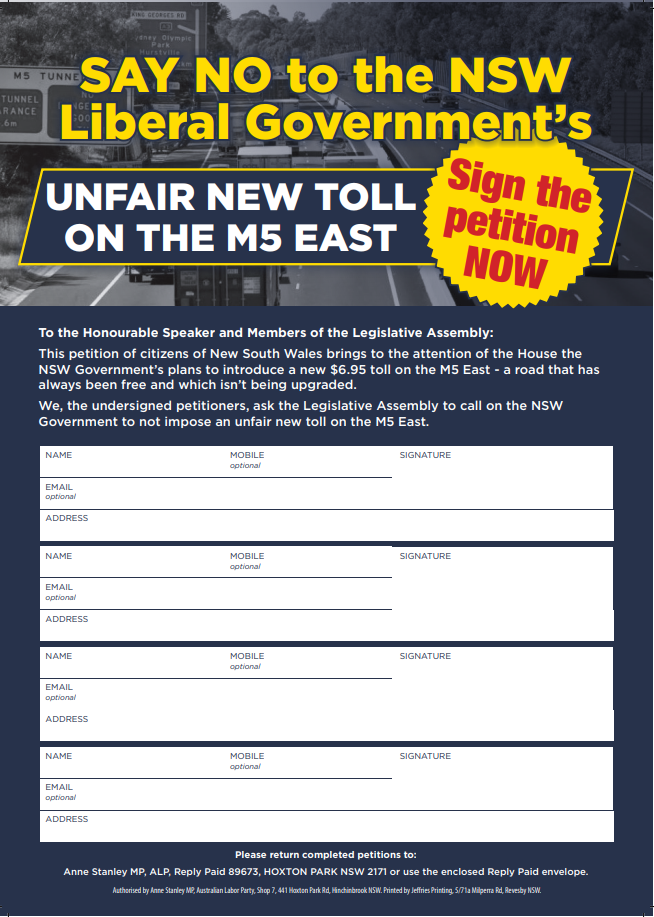 The new toll has been levied even though the road has not been upgraded. For driver who need to use the road five days a week this will cost approximately $3,300 a year and will have to be absorbed into already strained budgets. The toll will then continue to increase by 4% each year. 
With three more tolls to be added to the Sydney motorway network over the next few years, Sydney now has the dishonor of having the most tolled road in the world. I launched a petition opposing the toll earlier this year and have received an overwhelming response. Thank you to everyone who has already signed and returned the petition. 
If you haven't signed, please contact my office on (02) 8783 0977 and we will be happy to send a petition out to you. Alternatively you can download a copy of the petition here.